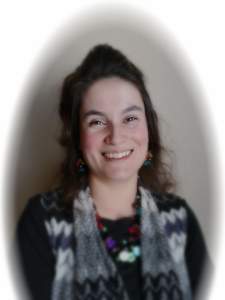 Thank you for stopping by NutriSimplicity™: Bio-Individual Nutrition Made Simple.
About NutriSimplicity™: NutriSimplicity™ is a small business specializing in Corporate Wellness, Holistic Nutrition Classes and Private Consultations. It is owned by Marie Olson, Investigative Nutritionist™, Nutritional Therapy and Restorative Wellness Practitioner, Board Certified in Holistic Nutrition® (Candidate).
About Me: My name is Marie Olson. Welcome to my little corner of the internet! I have always had an interest in food as medicine. My passion and my specialty is group classes and corporate wellness, where I can make a big impact in a small amount of time and enjoy the camaraderie and support that groups provide each other!
NutriSimplicity's™ Mission: Educating and empowering individuals and companies towards health and vitality through holistic nutrition.
What I do:  I bring balance to the body by addressing the foundations of health and helping clients remove stressors from their life that are impacting their health and well-being.
If any of the above piques your interest, check out my services page for more details or to schedule your consultation. If you're not sure if Nutritional Therapy is right for you, you can schedule a FREE Consultation to see what it's all about and what I typically do. For example, digestion is one of several key foundations that I bring back into balance, which can affect everything in the body. What you eat and how you digest what you're eating are crucial to your health! Check out my blog post on this topic. There's absolutely no obligation, and if my services are not a good fit for you, I'm happy to refer you to someone that may be a better fit.
Education and Training: After completing culinary school at the Culinary Institute of Virginia, I went on to become a Nutritional Therapy Practitioner (NTP) and Restorative Wellness Practitioner (RWP) so that I could help people restore their health and vitality. I also received additional training in functional blood chemistry analysis and completed my Instructor Certification to teach the Get at the Roots™ Nutrition Program, the Feed Your Fertile Body!™ Program and the Fortis Corporate Wellness™ Program. The Nutritional Therapy Association®, where I obtained my education, is based on a foundational holistic nutrition approach that values bio-individuality: there is not one perfect diet for everyone.  The plethora of health problems currently plaguing our country stems from weaknesses in the body; in part due to improper nutrition.  Through the client consultation process and functional evaluation testing I perform, I can help to understand my clients' needs and make simple changes to help bring their body back into balance.  It all starts with proper nutrition! I can help identify and correct nutritional imbalances and get you feeling better!
Wouldn't you like to get back to how you felt when you were healthy and vibrant? Schedule your FREE Consultation today to see if Nutritional Therapy is the missing link to your good health!
Professional Organizations: I am a proud member of the American Nutrition Association®, the National Association of Nutritional Professionals and the Nutritional Therapy Association®.
I look forward to working with you!
In Health, Marie Olson, RWP, NTP
Contact:
NutriSimplicity™
304 S. Jones Blvd, Suite 1154
Las Vegas, NV 89107
909-453-3007
info@NutriSimplicity.com
Office hours Tuesday through Thursday 10 am - 3 pm by appointment.
Disclaimer: As an additional business support, I may receive commission or other compensation for my endorsement, recommendation, testimonial and/or link to any products or services on this website. This is at no additional cost to you, the consumer. I only recommend or link to a product I have direct experience with and love! You are under no obligation to purchase through these links. By making a purchase through these links, the compensation I receive helps support the cost of maintaining this website. Thank you!
Licensure: A Nutritional Therapist is not licensed or certified by any state. However, a Nutritional Therapy Practitioner™ is trained by the Nutritional Therapy Association, Inc.® which provides a certificate of completion to students who have successfully met all course requirements, including a written and practical exam. A license to practice Nutritional Therapy is not required in some states. Laws and regulations regarding certification and licensure requirements differ from state to state.