Imagine a world in which your employees took fewer sick days, were more productive, and used fewer health benefits, saving your company money in insurance costs and productivity expenses. Times are tough and all employers are seeking effective ways to cut unnecessary expenses, while still retaining valuable employees. Preventive Corporate Wellness Programs have addressed this problem, helping companies such as yours to save money.
Studies on preventive programs have shown a significant decrease in employee turnover. Other benefits include:
improved morale
desire to work
recruiting success
decrease in insurance costs
increase in productivity
less absenteeism
In October 2013 a Harvard study on corporate wellness programs reported the following: "We find that medical costs fall about $3.27 for every dollar spent on wellness programs, and absentee day costs fall by about $2.73 for every dollar spent."
You may have the most capable work force; however, if they are unable to work due to health problems, your company will lose its competitive edge in your field. You cannot afford to have unproductive, unhealthy workers in today's economy.
Allow me to help reduce your company's expenses through corporate wellness.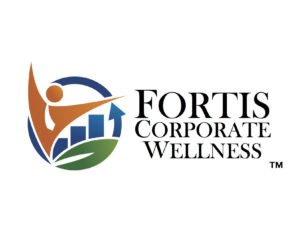 The Fortis Corporate Wellness™ Program has improved the personal health of hundreds of employees' and the health of the companies they work for, by saving on insurance costs. Van Metre Company, a thriving mid-sized real estate company, invested in the Fortis Corporate Wellness™ Program two years ago and the business has seen no rise in their insurance premiums and $200,000 in average annual savings in health care costs since starting the program. Not only do these programs save the employers' money, but interactive wellness programs also encourage the participants to hold one another accountable in making healthy changes, enhancing camaraderie between co-workers.
If you would like to cut health costs, increase productivity, and enhance morale at your office, I encourage you to contact me for further information on wellness programming.
You have the power to positively change your work environment while simultaneously saving your company money on health benefits. It's a win- win! Take your company to the next level and join the wellness revolution that is sweeping across the country. Do it for yourself and for your employees and change the dynamics of your company today.