This page is for fellow practitioners that are interested in resources I recommend. Please mention my name as the person who referred you to any of these programs. Thanks!
As an additional business support, NutriSimplicity™ may receive commission or other compensation for the endorsement, recommendation, testimonial and/or link to any products or services on this page.  This is at no additional cost to you, the consumer. Only products I have direct experience with and love are recommended or linked here! You are under no obligation to purchase through these links.  If you choose to make a purchase through these links, the compensation I receive helps support the cost of maintaining this website.  Thank you!
Feed Your Fertile Body!™
I love the Feed Your Fertile Body!™ Class. I am one of many Certified Instructors around the world. If fertility and pre-conception nutrition are one of your specialties, or you are at all interested in learning more,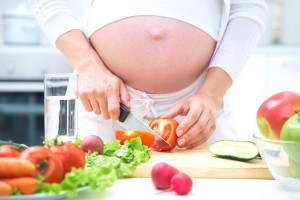 I strongly suggest you read more about this fantastic 6-week program! Sara Russell, a fellow Nutritional Therapist, has created this program, which is broken down week-by-week with simple steps to integrate a nutrient-dense diet into the homes of those taking the class. There are great resources, including a workbook that includes a cookbook and simple meal ideas, along with a list of nutrient-dense foods, included in the class materials. Sara Russell, a fellow Nutritional Therapist, has created this program, which is broken down week-by-week with simple steps to integrate a nutrient-dense diet into the homes of those taking the class. There are great resources, including a workbook that includes a cookbook and simple meal ideas, along with a list of nutrient-dense foods, included in the class materials.
Functional Blood Chemistry
I took and recommend Dr. Dicken Weatherby's Functional Blood Chemistry Analysis Class. It is a 12-week class including case studies, CDs, and a coaching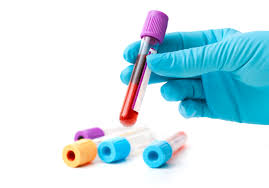 archive. You even get a free trial to his fabulous software program! It is available as an online class, and once you take it, you have lifetime access to it. It's a fantastic class that I use in my practice all the time! If you're not interested in the coaching archive or the CDs, there is an online only version of the Functional Blood Chemistry Analysis Class. It does not include the free software trial, CDs or coaching archive, but if you don't plan to use the software or CDs, it is a great way to learn about functional blood chemistry analysis!
Get at the Roots™ Nutrition
If getting clients to lose weight and feel great is more your niche, check out the Get at the Roots™ Nutrition Program! Help your clients get to the root of their weight by addressing the 10 Root Issues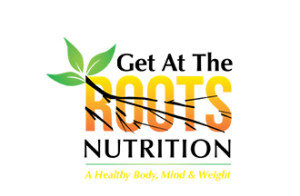 contributing to weight gain or inability to lose weight. This program, developed by Nutritional Therapist Nancy Rose, is a fantastic program that walks clients through all the root issues so they can create a customized weight loss and nutrition program for them. Each week, a different concept is introduced along with simple action steps to address and correct that root issue. Workbook includes ideas for integrating new ways of eating along with suggested supports and exercise. It is extremely thorough and well-designed!
I also highly recommend Margaret Floyd's NTP Business Class. If you're struggling with finding your niche or can't figure out what procedures and paperwork you should be integrating into your practice, this is the class for you! It really helped me define my message and what I wanted to do with my business. It is a complete business class for those who are new to business, and goes over everything you need to have in place to be successful.
Nutritional Therapy Training
If you'd like to learn what I learned at the Nutritional Therapy Association, I highly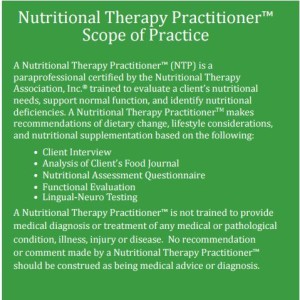 recommend their Nutritional Therapy Practitioner Training Program. This is the class I completed, and it was one of the best programs I have ever taken. The instructors were top notch, the education was eye-opening and the friendships I made have been lasting. I really can't say enough about the program. I hope to serve as a Group Leader in a future class, so perhaps I will see you there!
Restorative Wellness Solutions
After completing my Nutritional Therapist Training, I went on to complete the Level 1 and Level 2 Restorative Wellness Solutions Training, which is advanced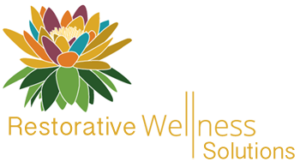 training for Nutritional Therapists. It includes lab testing and interpretation, which is HUGE in helping people resolve issues they are dealing with. It has made me a much more confident practitioner, especially with my tough cases, and I recommend you check it out and see if it's a good fit for you, too!
iTovi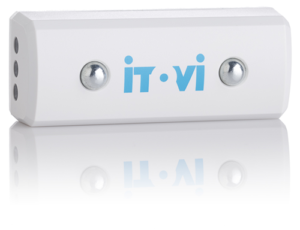 As you may know, I use essential oils in my practice. One of the tools I use to determine which essential oils the body will most benefit from is my iTovi Scanner. Using Bio-Impedance, this neat little hand-held machine will analyze bio-points in the body to determine which doTERRA® essential oils will best address any bio-points that are out of range, and help bring the body back to homeostasis.
Amazon Store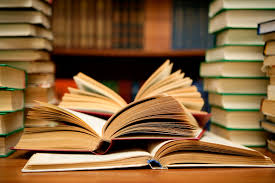 I have created an Amazon Store with all my favorite books and tools.
---
Client Management
LeadTrain
This is advertised as an MLM tool, but I find it quite helpful in my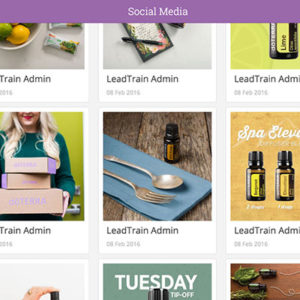 Nutrition business as well as my doTERRA® business. LeadTrain is a fantastic client management tool that integrates with your cell phone as well as your contact management files to put everything in one place. You can update social media posts, see what's on your to-do list in the dashboard at a glance, and even do client follow up - all in one, intuitive and easy to use interface! By using my link, you can qualify for a 30-day FREE trial! Check it out today!
Accounting Software - Wave
Who doesn't love FREE? If you're looking for an economical bookkeeping solution, I can't say enough about Wave. It is a web-based accounting service that has no usage fees. The only fees are for payroll and credit card processing. It is a fantastic solution for those of us in business by ourselves. The features, including their invoicing feature, are fantastic, and the price is even better! I love how intuitive and easy to use it is. There are tons of demo videos available, and their customer service is responsive and friendly.
Phone Service/Second Line/Business Line - Google Voice
Interested in getting a second line for your business, but don't want to pay additional phone charges? Google Voice to the rescue! Check out the informational videos about how it works. It's completely free - the only requirement is that you have a gmail account and another phone you'd like to link to it. I love that I can have calls forwarded to me wherever I am, and did I mention there are free text messages and voicemail, too? Check it out!
MicroBiome
Ever wondered what your MicroBiome looks like? Do you have the type of bacteria you should in your body? uBiome has the answers! Save 15% on any order using my special code.  About uBiome Explorer: uBiome Explorer Kits give you

access to state-of-the-art tools to learn more about your microbiome. Using high-throughput DNA sequencing based on research from the NIH Human Microbiome Project, they've perfected the technology to perform large-scale microbiome studies. Researchers and scientists are able to develop and execute their own independent studies with easy-to-use sampling kits interactive insights and comparisons tools using the world's largest human microbiome database.
Square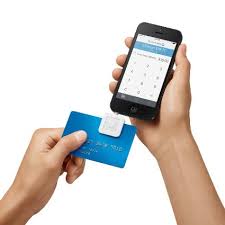 I use Square to accept credit and debit card payments. There is a low per transaction fee, and no monthly fees or maintenance fees. You can get a small, portable card reader to use with your phone or tablet for ease of use and portability. Check it out and get free credit card processing on $1000 in charges!
Square Cash
For even faster payments, you can try the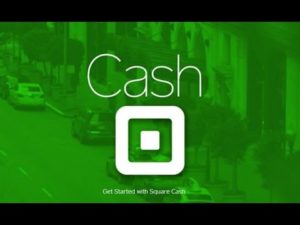 SquareCash App to accept debit card payments, which are deposited instantaneously to your account from the person paying you! This is free for personal use, or there's a small fee if you want to use it as a business. Check it out through my link and we'll each get $10!
Acuity Scheduling
Tired of trying to schedule appointments that work for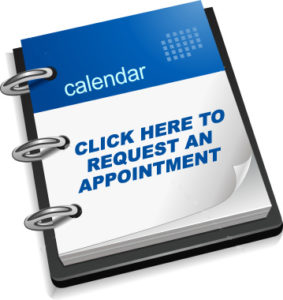 you? Experiencing cancellations? I use and love Acuity Scheduling in my practice (check out my Services Tab to see what it looks like!), and it makes my life so much easier! It integrates with my personal calendar, so I don't double book myself! They have a fantastic free trial that's well worth checking out.
Beautycounter™
One of the questions I often hear is how can people ensure they are using less toxic beauty care products? Fellow Nutritional Therapist Cynthia Thurlow has a great solution!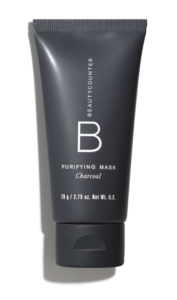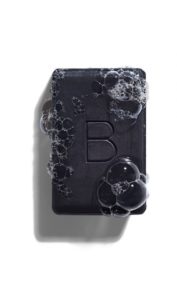 Beautycounter™ is a socially conscious, mission-based company committed to getting safer products into the hands of everyone. We have stringent standards on ingredients, with an 'I NEVER LIST,' which has over 1500 ingredients we will never use in our products (The US currently only has 11 ingredients on their lists!). Beautycounter™ is all about safer, cleaner and better skincare, body care and cosmetics. It is results-oriented and safer. Be sure to check out her site for all the great products that are available, and please let her know that I referred you!
Airbnb 
I recently used Airbnb for the first time, and it was a great experience! It sure beats paying to stay in a hotel at premium prices. It was nice having a quiet night and a full kitchen to cook in the next day. All the benefits of staying at home! It's kind of like a bed and breakfast, or staying with friends, but without them being there. You're basically renting someone's house or room while they're away. Check it out with this link and you will save off your first visit! If it's something you're interested in, you can also sign up to rent your home/room and make a little money.
MileIQ
Do you have to track mileage for work? The MileIQ app makes it extremely easy! If you have a smart phone, all you have to do is make sure it's with you, and the app takes care of the rest! At the end of the day, just assign each trip to a category, and voila! All done! You can print reports and keep track of everything in one place for tax purposes. I highly recommend it! Give it a try with my link; it's free! And you will get 20% off the cost of a paid subscription if you choose to upgrade. Well worth the minimal investment!