I thought it would be helpful to create a resources page with links for some of my favorite products/services. These are the items I am asked about most often. You can bookmark this page to refer to as I will update it from time to time.
As an additional business support, NutriSimplicity™ may receive commission or other compensation for the endorsement, recommendation, testimonial and/or link to any products or services on this page. This is at no additional cost to you, the consumer. Only products I have direct experience with and love are recommended or linked here! You are under no obligation to purchase through these links. If you choose to make a purchase through these links, the compensation I receive helps support the cost of maintaining this website. Thank you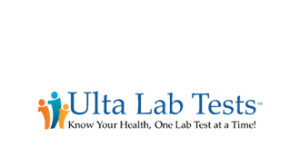 Upon completing my Nutritional Therapy Practitioner Certification, I went on to take Dr. Dicken Weatherby's Blood Chemistry University Program. As a service to my clients, I can perform a Functional Blood Chemistry Analysis to determine if one's results are within optimal limits. Often optimal limits are more specific than traditional limits for blood tests. You can order your blood work here, or I'm happy to analyze your bloodwork from the last three months. Here's my Ulta Lab Account. Should you desire a Functional Blood Chemistry Analysis, please contact me to set that up.
Essential Oils are a big part of wellness at our house. Check out my doTerra® site.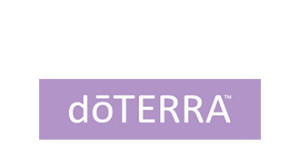 ---
Vibrant Blue Oils
I also use and love www.vibrantblueoils.com. Essential Oils smell wonderful and have many beneficial properties. Lavender helps one to relax, and is great to use before bed. Vetiver can be diffused to help maintain focus, and Peppermint is a great pick me up when you're feeling tired! Just click on Shop or Join and Save to purchase the oils of your choice
---
Essential Oil Education at AromaHead Institute
Interested in AromaTherapy Education? I love the Aromahead Institute! Check it out here:
Have you been wanting to make your own homemade bone broth, but don't know where to start? Craig Fear, NTP has created a class just for you! Check it out hereand see how easy and versatile bone broth can be. He walks you through everything
step-by-step, including what tools you need (not many!) and how to make a master recipe and tons of variations. It's a great, inexpensive way to integrate this traditional practice into your routine today! Click Here!
Real Plans
Are you tired of trying to figure out what's for dinner every night? Real Plans™ to the rescue! Meal Planning Services are now being offered through a partnership with Real Plans™, a fully customizable meal planning service that allows you to import your own recipes, or use recipes designed for special diets (dairy free, gluten free, AIP and more). You can choose to get from one to three meals a day planned, and you'll get all your recipes, grocery lists and timelines in one convenient to use website and/or mobile app.

This meal planning service is infinitely customizable and can fit every size family – from singles to three generations!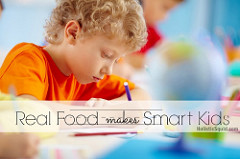 We love the food, and the convenience of done-for-you-shopping lists, recipes, and organization that it provides.
Reading/Shopping Recommendations
Beauty and Skin Care
BEAUTYCOUNTER
One of the questions I often hear is how can people ensure they are using less toxic beauty care products? Fellow Nutritional Therapist Cynthia Thurlow has a great solution!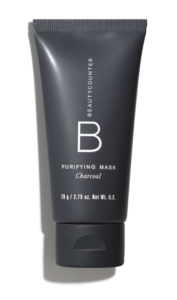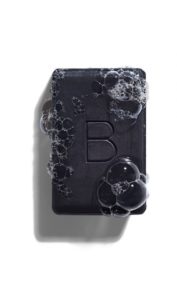 BEAUTYCOUNTER™ is a socially conscious, mission-based company committed to getting safer products into the hands of everyone. We have stringent standards on ingredients, with an 'I NEVER LIST,' which has over 1500 ingredients we will never use in our products (The US currently only has 11 ingredients on their lists!). BEAUTYCOUNTER™ is all about safer, cleaner and better skincare, body care and cosmetics. It is results-oriented and safer. Be sure to check out her site for all the great products that are available, and please let her know that I referred you!
Books and Tools I recommend

Often I am asked for recommended reading. You can view my Amazon Store here which has some of my favorites both from class and personal experience.
Cleaning Products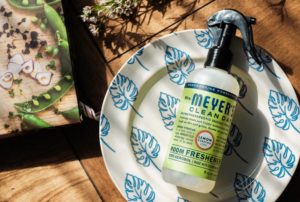 If you're looking for more natural cleaning products, I highly recommend essential oils, but for those that prefer not to make their own, Grove Collaborative is a great way to purchase your cleaning essentials! They'll even set you up for the items you need regularly without having to worry about going to the store! Use this link to get $10 off your first order to give it a try!
Water Filters
Berkey
Since I am always recommending people drink more water so they stay hydrated, often the first thing they ask is how to get their water to taste better.  We love our Berkey Filter, and we don't have to worry about what's in our tap water anymore – all the stuff 
that shouldn't be there gets filtered out! And I love that it's always room temperature, since I'm not a fan of ice cold water. You can read more by clicking on the banner below.
---

Need supplements? You can save 10% by ordering from my Natural Partners store. Just create an account and enter access code "save10" to save money on every order. You can even set up auto-ship so you're never without your favorite products!
---
Save even more when you create an account on Fullscript! Free shippingon all orders over $49, and you can also save 10% by ordering through my site! Create your account by clicking below.